NEED ADVICE?
ARE YOU FAMILIAR WITH THE TOYOTA WRITE-OFF AVOIDANCE SCHEME OR NEED ADVICE?
We look to support customers, repairers and insurers on the cost of repairs to Toyota vehicles that would have otherwise be written-off.
To avail of additional discount to avoid a vehicle being written off, and a prompt response contact Ray Leahy 086-2564089 / 4858317 for further information on how to apply.
Remember - fit genuine for correct fit first time, every time.
Always compare like with like, don't compromise on quality.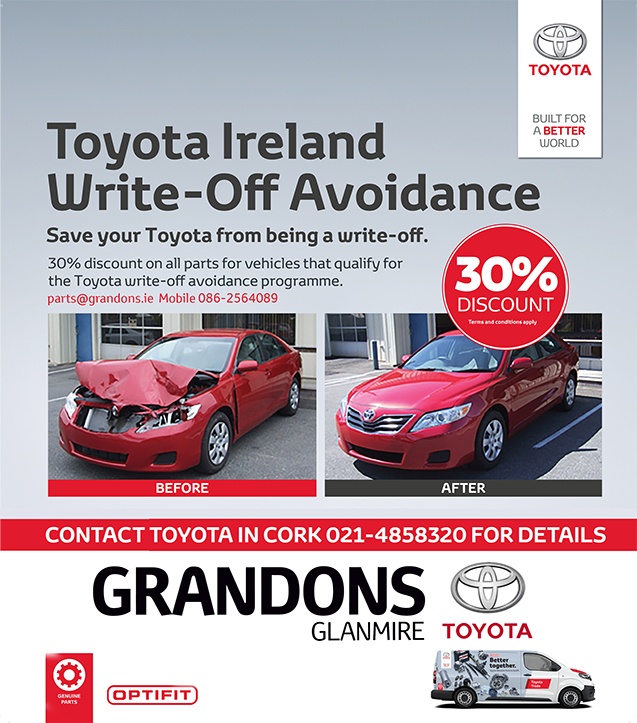 Parts Department
Experts in their field!
Security
Meet our new member of staff! Available 24/7!