KINTO One, all inclusive leasing gives you all the benefits of driving a new car, without having to own one.
It is a Contract Hire product that allows for lower monthly rentals and the ease of simply handing your vehicle back to us at the end of your agreement.

HOW IT WORKS:
CHOOSE VEHICLE & CUSTOMISE PLAN

Simply select your vehicle and agree the repayment period and annual mileage parameters. You can also choose the number of rentals you wish to pay upfront – this can be between 1 and 6.
PAY YOUR MONTHLY RENTAL

Rentals will be charged for the remainder of the agreed term. Your monthly rentals can include an optional services and maintenance package.
VEHICLE HANDBACK

At the end of the agreed term your Dealer will contact you to arrange handback of the vehicle. There are no depreciation or disposal concerns, leaving you free to concentrate on the most important thing; running your business.
BROCHURE DOWNLOAD
HOW KINTO ONE CAN WORK FOR YOU
With Kinto One, you chose a partner for your fleet that never gives up, that keeps challenging and is always improving. Being a dedicated provider to the Toyota network, you not only receive the benefit of fuel efficiency and excellent green credentials but also valuable tax and operating cost savings.
NO INITIAL OUTLAY
No expensive capital outlay - enabling you to maintain working capital for your business
FIXED COSTS
The fixed interest rate allows for effective budget control knowing that the cost is set for the duration of the lease agreement
HASSLE FREE
Let our dedicated Kinto One team take care of your fleet administration while you focus on running your business.
PROTECTION AGAINST DEPRECIATION
No residual value risk upon completion of the contact.
SERVICE & MAINTAINENCE
A comprehensive maintenance and servicing package can be included in your agreement for a fixed monthly fee
A LARGE RANGE OF HYBRID VEHICLES
Our range of vehicles respects the environment and guarantees minimal CO2 emissions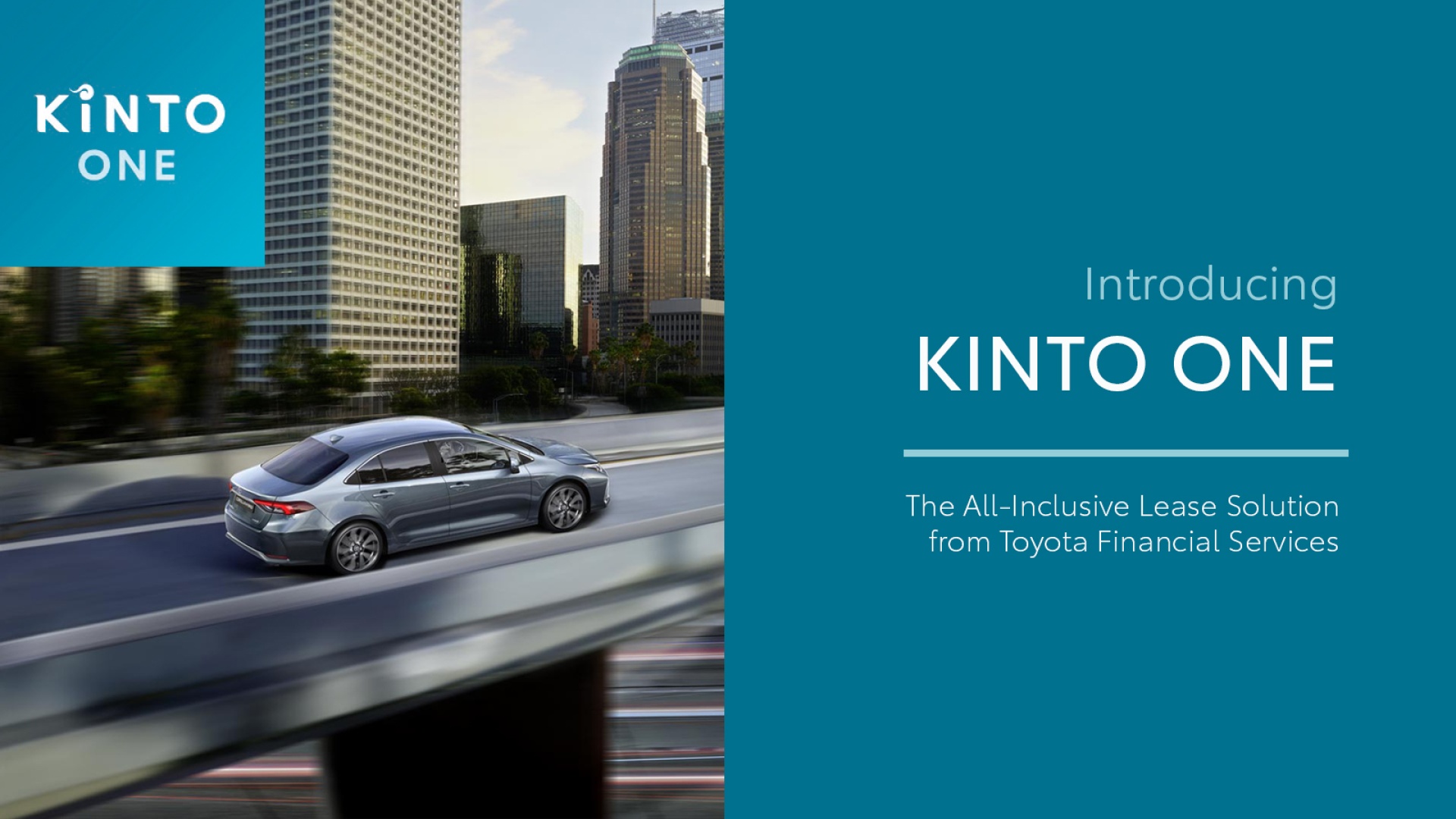 KINTO ONE SERVICE & MAINTENANCE

All routine servicing and maintenance due to fair wear and tear, including all parts and labour costs.

Roadside Assistance for the duration of your agreement.

Unlimited tyres - Subject to fair wear and tear
CONTACT US TODAY! TEL 021-4858300
TERMS & CONDITIONS
The information provided is general in nature. You should seek your own independent financial advice to determine whether KINTO ONE is appropriate for your individual circumstances. Lending criteria and terms and conditions apply. Finance is provided by way of a lease agreement. Further charges may be applied by your Toyota Dealer subject to kilometre limits/condition of the vehicleThe credit provider is Toyota Financial Services Ireland DAC. Models shown for illustrative purposes only.
Dealer Principal
Ken Grandon
Our Sales Team
Come in and say hello!